Resources for a
Charlotte Mason Education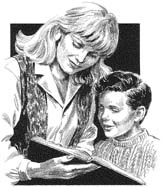 Penny Gardner's Charlotte Mason Site - Penny has a very informative site for implementing a Charlotte Mason education. I have found her book, Charlotte Mason Study Guide, to be helpful in studying the Original Series.


Ambleside Online - I have really appreciated all the efforts of those who have worked to put together the curriculum outline found here. It is close to the same type of curriculum Charlotte Mason had used in her schools. I refer to it often.


A Charlotte Mason Education - I have found a lot of good information, articles, and links at this site. You can also subscribe to the CM-Monthly Newsletter. A wonderful resource!


Charlotte Mason Original Series - On this site you can read the Original Series online. I own the complete set, but if you are unable to have a set of your own it is wonderful to find her works being placed online!


Charlotte Mason Study Notes - Lots of notes and information on Charlotte Mason.


Educating the WholeHearted Child - This was the first book I read that led me to want to learn more about Charlotte Mason methods. I love their idea of setting aside a learning room in your home and creating discovery corners.


Rushton Family Ministries - This is my newest focus of research. I have yet to purchase any of their books but they sound very good. I have joined a couple of their email lists and look forward to learning more.


Charlotte Mason Research & Supply Co. - This is Karen Andreola's site. She has written the Charlotte Mason Companion. I have learned some good ideas from her book.


Charlotte Mason Books by Catherine Levison - These are some of my favourite books on Charlotte Mason Education. Her advice is very practical making it easy to begin implementing the method right away.


Catholic Charlotte Mason- This site has a list of books for getting started in CM, suggestions towards a curriculum, nature study ideas and more.


Crooked Pines Publishing - The home of articles and books by Mary Woodis. These books fit in perfectly with a CM education.


North Houston Charlotte Mason Support Group - This web site has many useful articles and helps for implementing a CM education.


Child-Light Books - I read these books after I had read Educating the WholeHearted Child.


Queen Homeschool Supplies - A wonderful online store with many great Charlotte Mason resources. I especially like their selection of nature books and living books. Order a catalog!


Simply Charlotte Mason - A new website to me with great resources and ideas.
Resources for a
Classical Education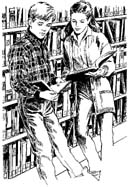 The Well-Trained Mind - This book was basically my first introduction to Classical Education. Though I do not follow the method as outlined in the book I have gained many insights from it. The web site has a lot of additional helps and I have found the parent forums very worthwhile.


Classical Christian Homeschooling - This is my favourite Classical web site. Christine Miller has put together an invaluable guide and resource. I refer to it again and again!


Classical Homeschooling: Lesson Plans and Schedules - I have found this site a wonderful resource. You can see plans from other homeschooling families and print out forms.


Trivium Pursuit Online - I am currently reading the Bluedorn's book, Teaching the Trivium, and I am finding it to be a refreshing look at Classical Education. They use the terms Knowledge, Understanding, and Wisdom for the Trivium. This makes a lot of sense to me.


Mother of Divine Grace School - This is the web site of Laura Berquist. I have found her book, Designing Your Own Classical Curriculum, very helpful. I use her poetry book, Harp and the Laurel Wreath, with my children often.


Tree of Life School - I was very excited to find a Classical resource in Canada!


Escondido Tutorial Service - They have a wonderful Classical Resource page. Here I found the text to Dorothy Sayer's essay on The Lost Tools of Learning.


Classical Christian Homeschooling Newsletter - This is a very useful newsletter with many practical applications.


CIRCE Institute - Another useful resource that I have found.


Veritas Press - I love their catalog! They have a great outline of which curriculum to use each year.


The Classical Academy - Though this is a private school, I have found some articles and helpful suggestions on their site. They also try to use both CM and Classical.


Christian Trivium Message Board - I enjoy reading this message board. Also on this site I found reviews of classical curriculum and interviews with classical authors. A great site!


Classical Homeschooling Magazine - I learned a lot from the first issue of this magazine.


Memoria Press - More than just a publisher, here I have found helpful articles and a newsletter.


School of Abraham Classical Resources Page - A wonderful collection of links to classical resources on the internet.