Child-Light Books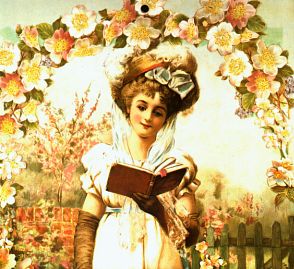 There are at least 3 books in the Child-Light Series. I have found each one to be a great resource. After I had read Educating the WholeHearted Child by the Clarksons, I set out to find more information on Charlotte Mason. This search led me to the first book in the Child-Light Series, For the Children's Sake, by Susan Schaeffer Macaulay.
1. For the Children's Sake: Foundations of Education for Home and School by Susan Shaeffer Macaulay
2. Books Children Love: A Guide to the Best Children's Literature by Elizabeth Wilson
3. Teaching Children: A Curriculum Guide to What Children Need to Know at Each Level Through Sixth Grade by Diane Lopez
The first book was written from the experiences of the author and she imparts her understanding of Charlotte Mason. It is a book about how a Charlotte Mason Education can be. The second book is a wonderful booklist. The books are divided into categories and arranged alphabetically. Each book has a summary and suggested grade level. The third book is a curriculum guide that is more geared to a classroom setting. When I first found the book I was in my early years of homeschool and having an outline of what to teach each year was comforting. The guide is unique in that it is definitely influenced by Charlotte Mason's ideas, and I have gleaned a lot of useful information from it!
Visit the Child Light website!




~~~~~~~~~~~~~~~~~~~~~~~~~~~~~~~~~~~~~~~~~~~~~~~~~~
Copyright © 2001 - 2006 Truelight Academy. All rights reserved.
Email: webmaster@truelightacademy.com
http://www.truelightacademy.com